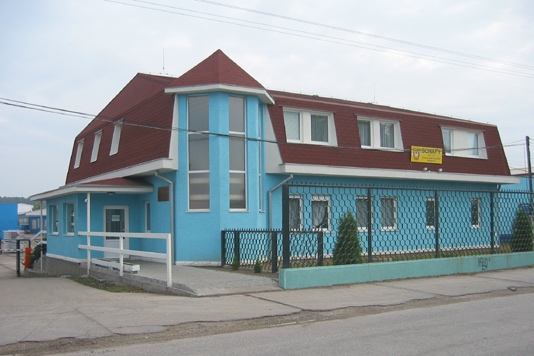 In 1990, František Šafránek Sr. transformed what was originally a family business into the public liability company SCHAFY s.r.o. Since then, the company has grown to become a clearly profiled company that produces and sells prefabricated container systems. Thanks to strictly adhering to our corporate philosophy, today we are a modern, flexible company able to dynamically respond to the changing demands of our customers.
2005 was full of changes for us, but we successfully overcame and fully met all major tasks ahead of us. We are aware that our achievements are a result of strong collaboration between all of our employees, and therefore we are constantly committed to improving the working conditions for all our personnel.
Performed jobs
In Slovakia, we provided containers for the construction of border customs offices, for forwarding offices at the Bratislava – Berg post and Jarovce border crossings, the Adamov refugee camp, and to several municipalities. We have also delivered accommodation containers to major Slovak companies such as: Metrostav Sk, Slovasfalt, Nafta, SPP, Reding, Inžinierske stavby, LEAR Corporation, Cesty Nitra, Holcim Slovensko, Alas, EURO BUILDING, Incheba, and others.
In addition to Slovakia, our container systems can be found in the Czech Republic, Hungary, Austria, Switzerland, France, Italy, Latvia, Romania, and even in Iceland.